the house that Saturn built
we forget sometimes that
Matariki rises
blue fuchsias on diesel clouds
there is a slow exhale of Subaru Foresters
sowing seeds in the night
————-soil of dark matter
————-clouded humus of stars​.
Come Matariki
a cosmic Atlas holds up the sky
————-Seven Sisters, planetary guardians
etched on infinite light
Saturn, God of Agriculture
————-jaded-jeweller, crafter of rings
————-hoola-hooper, arctic-irrigator
centre-pivot around the sun​.
They say Ōtautahi is the house
that Saturn built
hemmed to rubbled plains
God of Agriculture laid his laurels
built a greenhouse for the Foresters to stay
we forget sometimes
Come Matariki ​dusk
humanity plants synthetic grass
cachous loop black-ribbon moons
in the glass of the milky way
nitrogen streams, methane-clouded milk
blue turf dented with Hockey Sticks
————-Ngā Puna Wai for the tributaries
————-Ngā Puna Wai for the tributes
to the facade of the house that we built.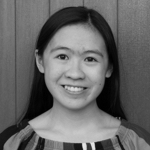 E Wen Wong
Year 13
Burnside High School