Being Pakeha

Wha Nuke, Rereke, Tautoku.
It's supposed to be my heritage.
I wish I could understand the words printed on the walls of Taraika,
But I can only stare.
Tutuki, Tapu, Whakaaro.
They hold a sacred meaning.
The words are alive, I can feel it,
Yet they stand meaningless in my mind.

I very nearly went to the Kapa Haka meeting.
They would all have been experienced – full-blooded Maori
Trained in the art from birth.
I would have been embarrassed.

I almost circled Maori on my subject choice sheet.
The other students would have laughed at me.
The teacher would have laughed at me.
My own parents probably would have laughed at me.
A Pakeha could never learn Maori.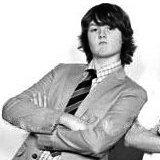 by Lachlan Dixon
Wellington High School